Creating a More Vivid, Compelling Goshen
Goshen Arts Council
Goshen's art and creative scene have been growing steadily from the grassroots level over the last two decades. Concentrated art and culture offerings set Goshen apart from other cities this size.
The downtown arts district serves as home to five artists guilds, two dance studios, a newly restored historic vaudeville theater, black box theater, independent cinema, recording studio, record-store/music venue, two galleries, more than 20 artist studios, master tailor shop, four creative agencies, nestled among independently owned restaurants, bars, brewery, coffee shops, and locally owned retail.
Sign up
Stories

Artists
Want to connect with other local artists around the city? We're home to over 100 privately owned & operated artist studios. Around here making the art is the easy part.
Grassroots to Government
While creatives have established collaborative workspaces, galleries, studios, festivals, and boutiques that create a way to work full-time, many creative professionals face ongoing challenges to success. That's where the Arts Council Steps in. In 2016, Mayor Stutsman formed the Council to support and strengthen Goshen's creative community.

Arts for Everyone
Goshen understands that when cities strengthen their arts culture, other economic sectors grow, too. The goal of the Goshen Arts Council is to supply entrepreneurial resources to creatives and build a network that highlights artists, creatives, and arts and cultural events.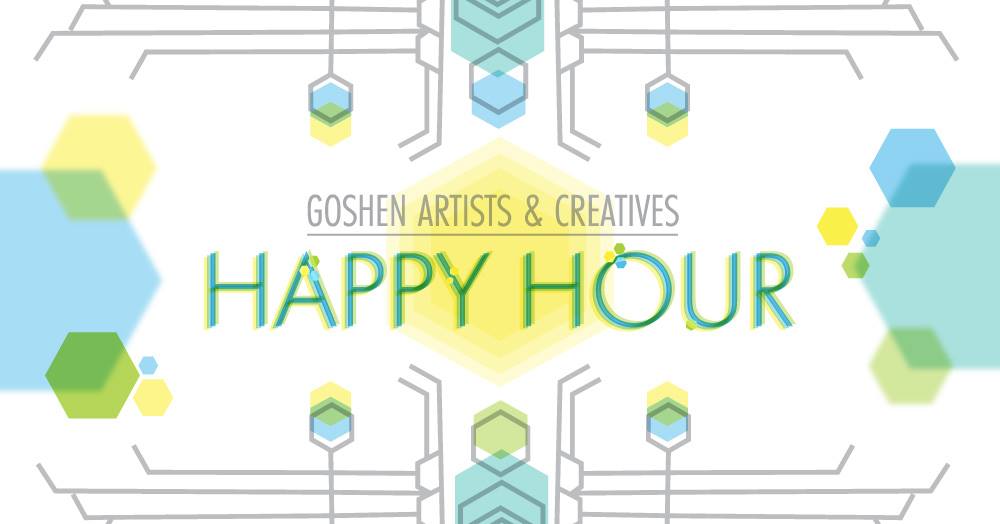 Artists welcome! Our Wednesday, October 12 Happy Hour is an in-person event. 4:00 p.m. at the...
"I have a sculpture in downtown Elkhart outside of Secret Door Games as part of the Epic Art...
read more
Building our Art Economy
Our Mission
The Goshen Arts Council is our city's collective voice for artists. Formed in September of 2016 by Mayor Jeremy Stutsman, the Goshen Arts Council seeks to promote the arts as an economic driving force in our community. GAC recognizes that one of the most significant challenges in building an art economy is supplying start-up entrepreneurial wisdom and widened exposure to artists seeking to develop a sustainable profession.
For this reason, GAC's mission is to improve the vibrancy of our diversely talented city by delivering entrepreneurial resources and a collective art network that highlights artists, supporting businesses, retail venues, and art events.