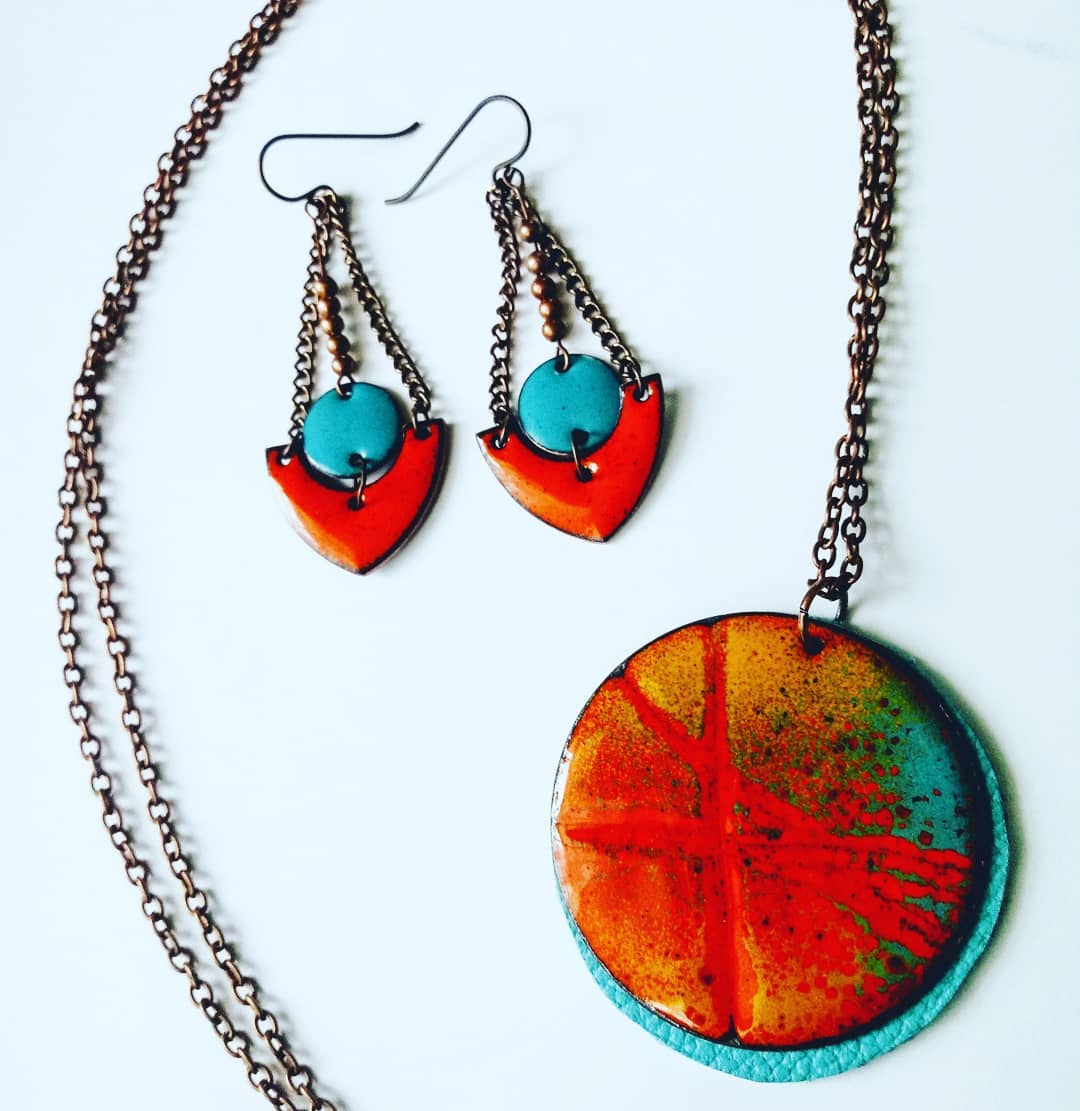 Caitlin Lanctot
Caitlin Lanctot is a jewelry maker that creates one-of-a-kind metalwork and enamel jewelry. Love of color and texture, as well as references to nature, are reflected in her work.
"One of my favorite things about creating jewelry, is that it can become a symbol that holds great personal meaning for the wearer. I have enjoyed creating custom pieces that have included such things as metal from a parent's wedding band, marbles that survived a house fire, and stones that were found on a special trip. Jewelry can be a form of personal expression, and can also be a talisman of sorts–something that is charged with power from selected symbols involved in a piece, the energy of a stone, or the marking of an event or transition."
A graduate of Goshen College and former art teacher, Caitlin is currently a member of the Goshen Jewelers Guild. She works and sometimes teaches from the guild, as well as her home studio. Her work is for sale locally at Reverie on Main Street in Goshen. You can also find her jewelry for sale at different open house and festival events, as well as online in her Etsy shop, SheDreamsInColors.
Caitlin is a Goshen native who has a BA from Goshen College in Art Education and is a former art teacher with Goshen Community Schools. She currently is a part-time artist and a full-time mother of 3, as well as an office manager at a local church.
Medium
---