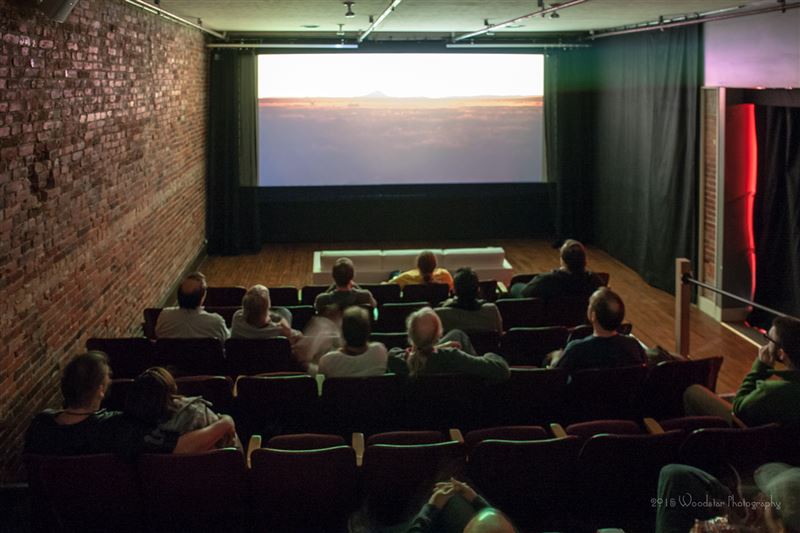 Goshen Art House
Goshen Art House is a 501(c)3 non-profit. Our mission is to provide a creative outlet for the region's artists by operating a low-barrier, high-possibility venue for film, theater, comedy, music, and art.
You can donate to Art House online to help us survive during this pandemic! https://art-house-105912.square.site/product/donation/6?cs=true
Officially formed as a non-profit in 2005 as New World Arts Inc. and renamed Goshen Art House Inc. in 2013 with the addition of an indie film house. Art House's cinema is a one-screen, film theater dedicated to hosting the very best independent film titles across all of your favorite genres. We show films from the most innovative and well-respected filmmakers on the independent film circuit, celebrated at the world's most prestigious film festivals such as Cannes, Sundance, and South by Southwest. Art House is passionate about providing an excellent film-going experience where film lovers of all ages can enjoy incredible cinema the way it is intended to be experienced: with an audience, on a big screen, with great image and sound.
Art House's Black Box theater is an intimate live-theater space that is home to regional improv troupe GoProv. The Black Box also hosts concerts, staged readings, live theater, art galleries, stand up comedians, magic shows, burlesque, and more!
Between Art House's two spaces, they are uniquely situated to support artists of all kinds, including those on the fringe. They do this through a commitment to their mission statement and by being just a little bit weird.
Board members
President: Adrienne Nesbitt
Vice-President: Steve Freeto
Documentarian: Taylor Stansberry
Treasurer: Larry Crump
Keith Hiebner
Amanda Wagner
Riley Mills
Charlie Burkley
Medium
---