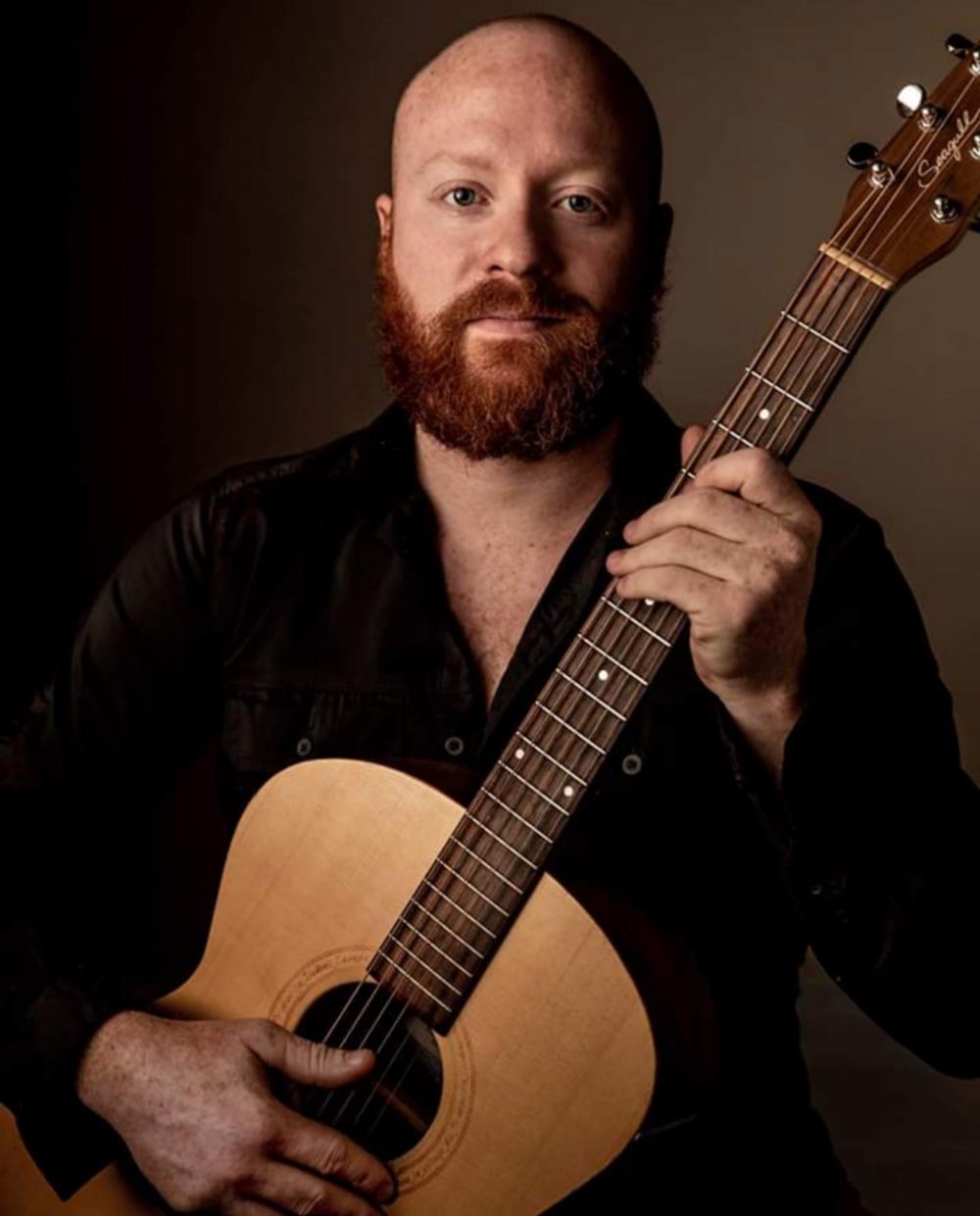 Sam Brown
"Without music, life would be a mistake." – Friedrich Nietzsche.
I have lived with this motto most of my life, both consciously and subconsciously as a young lad. I was the type of guy to bring my guitar to school. Some cringed and thought of me no more than a nuisance, but playing soothed my ginger soul and helped me get through life's relentless challenges.
In high school I had the honor of being taught by great musicians and teachers such as Ben Kambs, Larry Becker, (Choir) Scott Garner, and Mr. Carpenter. They invested countless hours sharpening my skills and teaching me the arts. I grew to love music more as time passed. I had incredible opportunities to sing in all-state choir, perform in ISSMA competitions, and sing solos. During high school I began playing at coffee shops and wherever I could, and this helped me overcome my shyness. I have been playing guitar for over 15 years and gravitate toward R&B, Hip-Hop, Blues, and Folk.
A few years ago I was blessed to be asked to sing the national anthem at the B100 Festival with a friend and fellow musician Julia James to an audience of somewhere around 30,000… that's one way to face your fears! I have also auditioned for American Idol, The Voice, and Michigan's Rising Star.
I love performing and music brings me to life. You can find some of my music on Spotify, iTunes, and more by searching for "Samuel Jay Brown". Give me a call if you want me to play for your next event.
Medium
---